The unexpected magic of water and pigment never fails to amaze me. I'm happy to share with you some of my favorite paintings. Many of these works are for sale, both as original works and in limited edition archival prints. I cheerfully accept commissions too, and will be glad to discuss your ideas for a custom piece.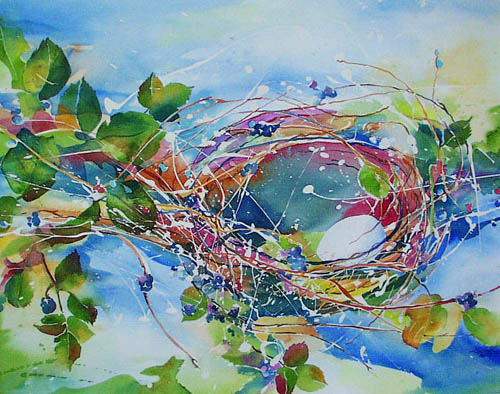 Mountains, crags, cliffs and wilderness landscapes.
Rivers and mountain lakes.
Flowers, trees, vines and plant forms.
People and critters.