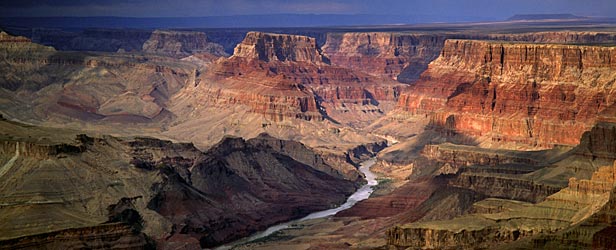 Painting in the Canyon
A rafting trip down the Colorado River through the Grand Canyon takes 21 days or more, depending on the time of year and whether you are taking out at Diamond Creek or going further down to Lake Mead. I've enjoyed this journey five times since my first trip in 2007.
My Grand Canyon watercolors were created on location during these rafting trips. Most were done on a layover day…a day spent in camp, hiking up side canyons, quietly immersed in the spectacle of the landscape and sound of the river.
Scroll down!   Click each image to view and read their story. The little thumbnail images are only a partial view of each painting.  Many of the original watercolors are for sale.  Many are also available as high quality limited edition prints, and you will find links leading to my Etsy shop where you can purchase these for yourself or a loved one.  And some paintings are already in private collection.  If you are interested in any of the paintings, please feel free to email me with your questions and comments.
See you on the river!  – Kim
| | | | | |
| --- | --- | --- | --- | --- |
| | | | |   From left to right… |