The Gallery in Mt. Shasta presented an exhibition of my paintings in summer 2012. This exhibition featured "Fabulous Flowers," watercolors of dramatic natural blossoms.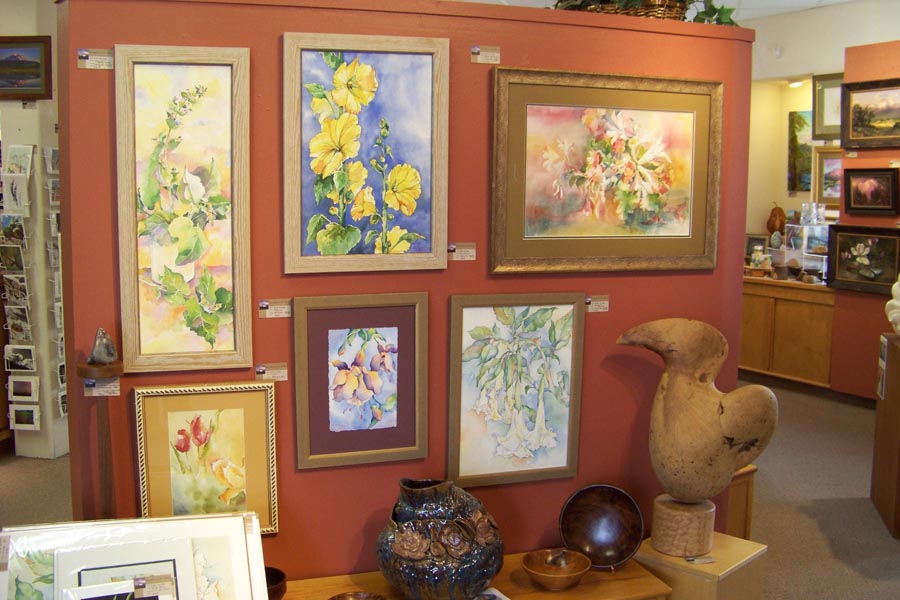 Fabulous Flowers greet visitors as they walk in the front door of The Gallery in Mt. Shasta.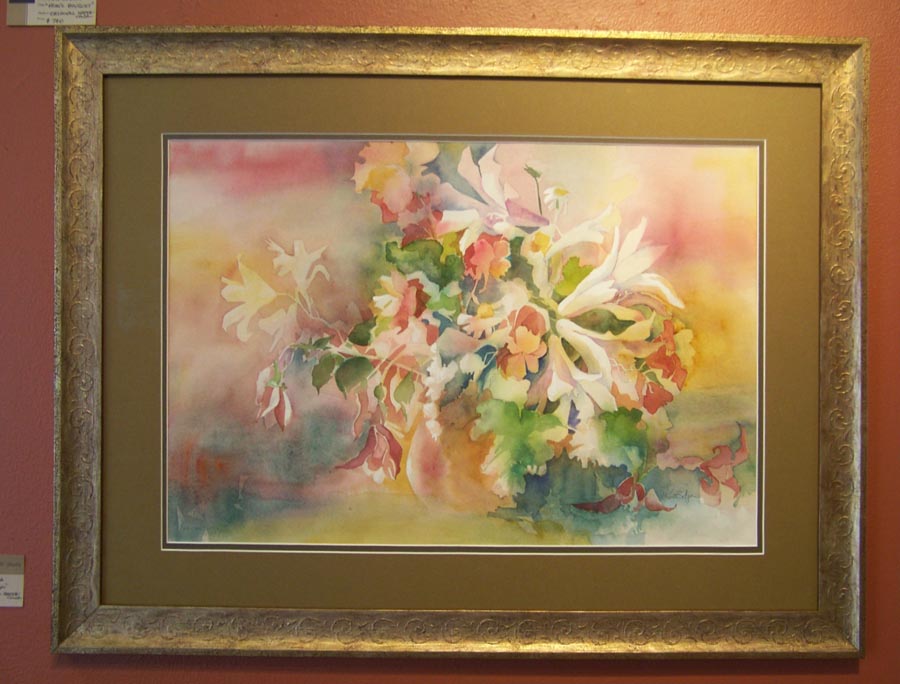 Beautiful gold framing enhances the original watercolor called Mendocino Garden Bouquet! Prints are available at BlueOtterArt on Etsy, including a full sized giclee print on deluxe watercolor paper, and a smaller print in a lovely vintage frame.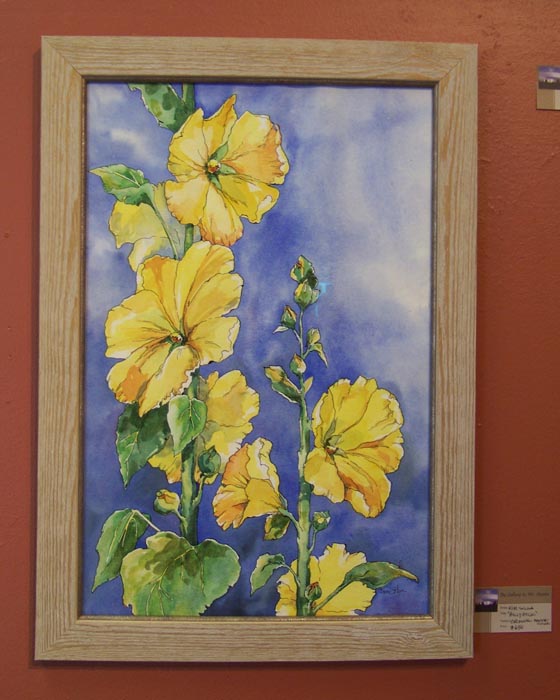 Golden Flame Hollyhock is for sale at my Etsy shop!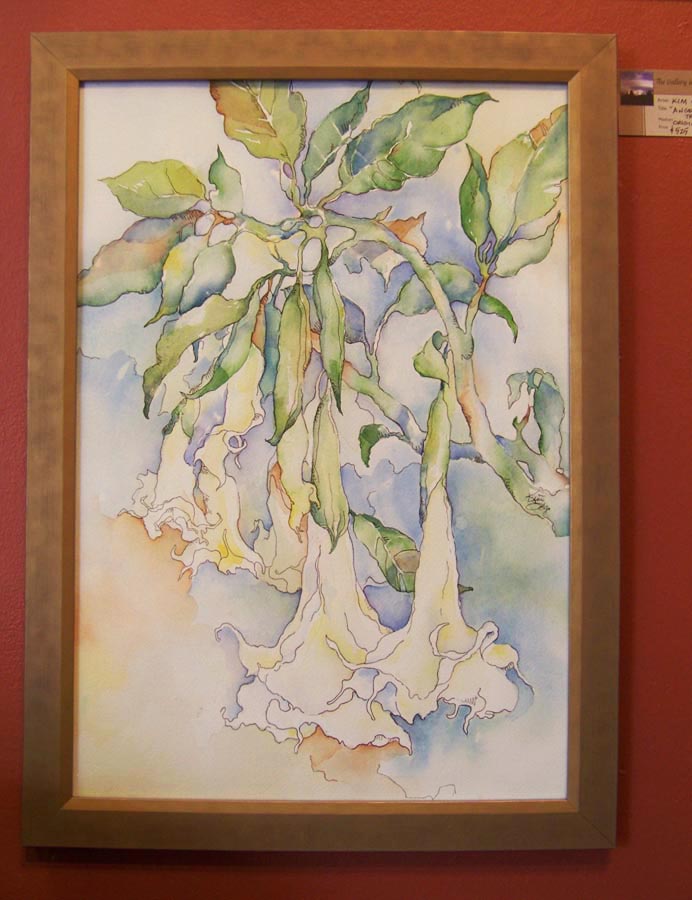 The amazing Angel Trumpet watercolor is available as a framed original (shown above), and also as a full sized giclee print and a delicate print on translucent Unryu rice paper.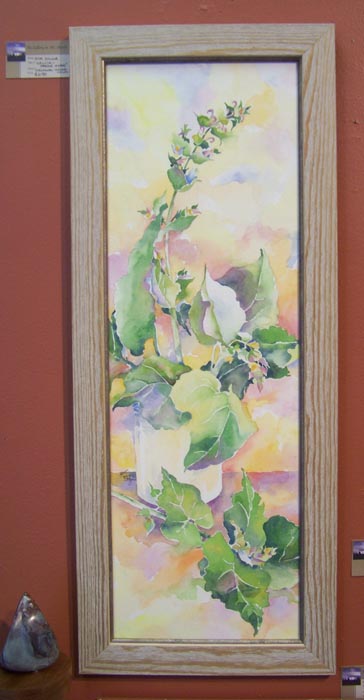 The Dream Herb Clary Sage is beautifully framed with rustic wood that brings out the cottage garden style of this original watercolor.
Watercolor is also a wonderful activity for children and I am an art educator and writer as well as an artist. In addition to paintings, my art teaching books Great American Artists for Kids and Discovering Great Artists were part of the works presented at The Gallery.  The books were available for sale throughout the show dates.