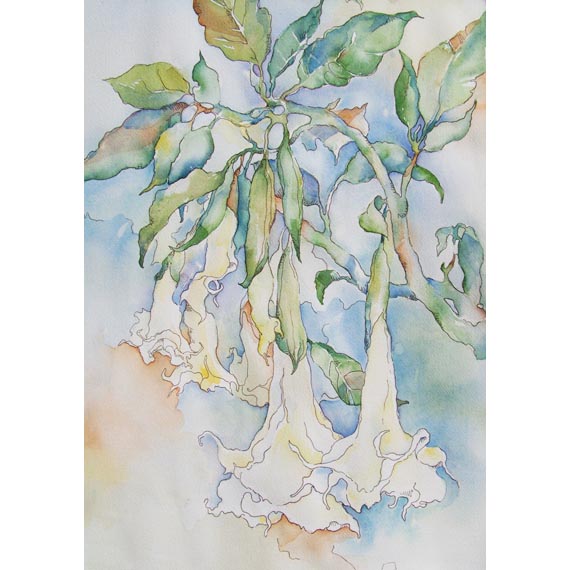 There is nothing quite like an Angel Trumpet bush heavy with blossoms. The perfume that the flowers release is an extremely sweet, intoxicating scent. The plant is also known as Brugmansia suaveolens, and is the sweetest of the sacred datura family, no less hallucinogenic than others of the species.
I painted these blossoms in summer 2011 from the blossoms of a vibrant bush growing on the California coast. The grace and beauty of these magnificent blossoms will bring peace and sweetness to any setting. Angle Trumpet would make a wonderful gift!
The name of the painting is inspired by a John Steinbeck letter, written to his son in 1958, speaking about falling in love. "And don't worry about losing." Steinbeck wrote. "If it is right, it happens – The main thing is not to hurry. Nothing good gets away."
To read the full text of this beautiful Steinbeck letter, go to http://www.lettersofnote.com/2012/01/nothing-good-gets-away.html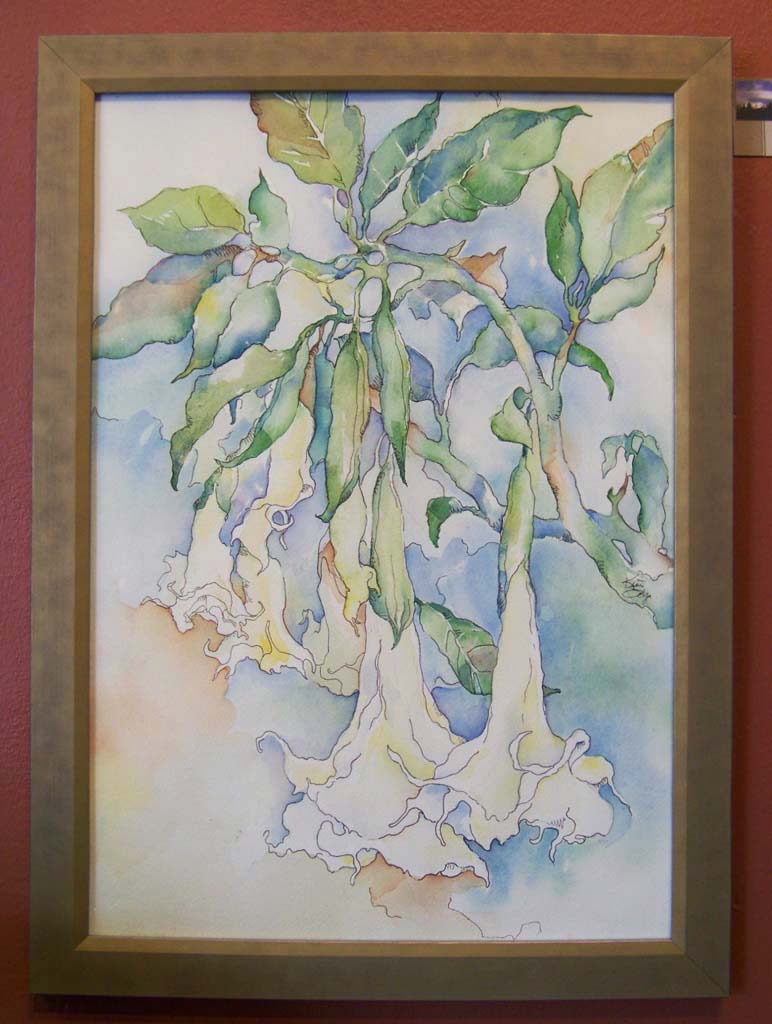 This painting is professionally framed with a rustic wood that enhances the "country garden" style of the watercolor. It will be safely shipped, double boxed and sent via UPS. Currently displayed at The Gallery in Mt. Shasta, the painting may also be purchased directly from me.
Original watercolor by Kim Solga.
12 inches by 16 inches on Arches 140lb watercolor paper.

Original painting for sale, professionally framed: $650.
Please contact me for information on shipping costs (I recommend UPS insured delivery).
See photos from the Fabulous Flowers show at The Gallery in Mt. Shasta.
Two amazing prints of this painting are also available.
A full sized limited edition print is reproduced from my original painting, signed and numbered by me, Kim Solga, in a limited Edition of 50 on 140lb. cold-press textured Watercolor Paper. It's a big, lovely, luxurious print, a truthful replica of the original painting.  Image Size: 12″ x 16″ Paper Size: 16″ x 19 7/8″
The full sized print sells for $150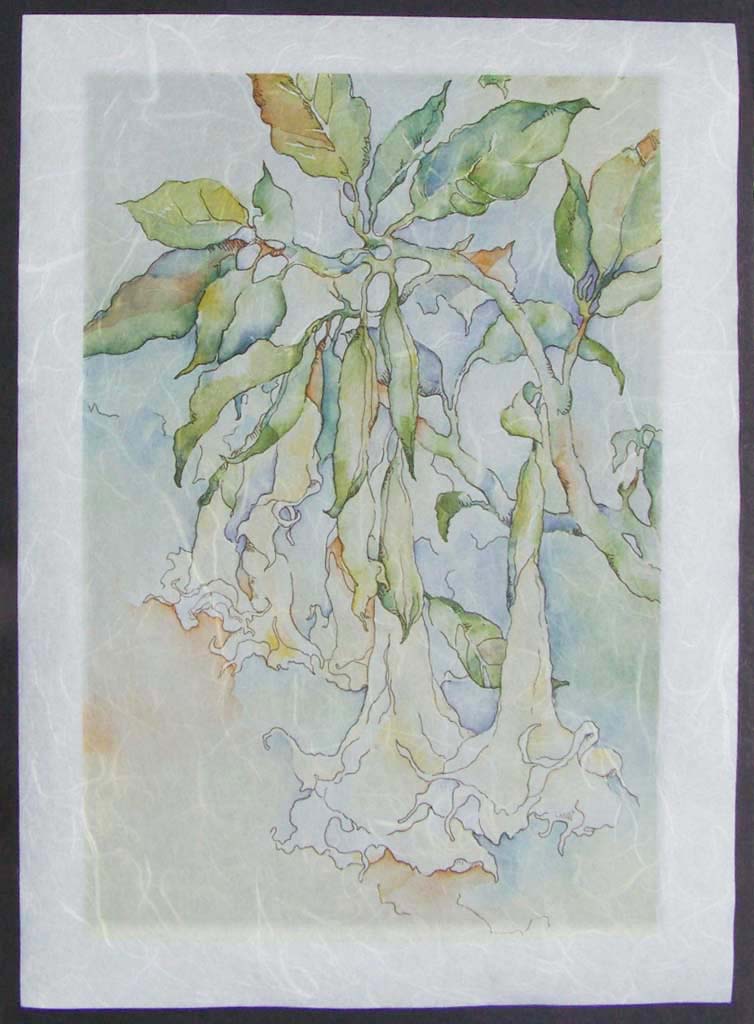 A smaller print on Japanese rice paper is $30.  The image size 7″ by 10″ is created with archival quality, fade-resistant inks on Unryu paper, which literally means "Cloud Dragon Paper." The rolls of paper are made by adding long swirling fibers to a basic kozo pulp.