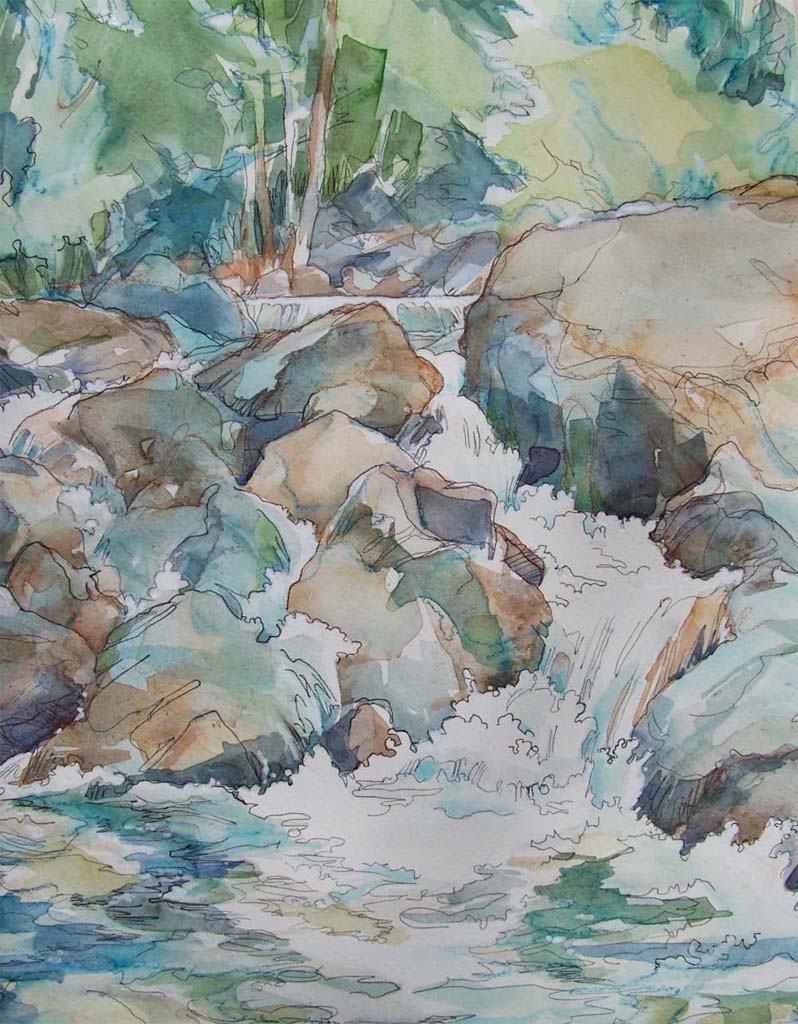 This original watercolor is a wonderful, one of a kind painting.
The mountain stream splashes over boulders in the canyon, laughing its way downhill. Dappled sunlight casts cool turquoise shadows on the moss covered rocks.
I painted this watercolor on location at Rock Creek in the mountains of northern California. A mossy boulder in the middle of a mountain stream is not the softest of seats, but the view is certainly worth it!
Plein air watercolor by Kim Solga.
12 inches by 14 inches on Arches 140lb paper.

Original painting for sale: $400.
Please contact me for information on shipping costs (I recommend UPS insured delivery). If you wish to have me mat and frame the painting so it is ready to hang in your home or office, or to send as a gift, I am pleased to discuss the additional cost of framing, mat and frame options.