The Noatak River valley lies on the south slope of Alaska's Brooks Range in Gates of the Arctic National Park. In early September, the autumn colors run riot on the tundra, and caribou migration is in full swing. The banks of the Noatak are thick with footprints…caribou, grizzly, wolf and the occasional human river rafter.  All of these paintings were created during a rafting trip on the Noatak a couple years ago.  The amazing patterns created by watercolor paint on the Yupo paper are enhanced with pen and ink details.
Plein air watercolors by Kim Solga.
20 inches by 12 inches on YUPO synthetic paper.
These original paintings are for sale: $350 each.  Click each painting to view a larger image.
Please contact me for information on shipping, and on the additional and optional cost of framing, mat options and frame colors, if you would prefer to receive this painting ready to hang in your home or office, or to send it as a gift.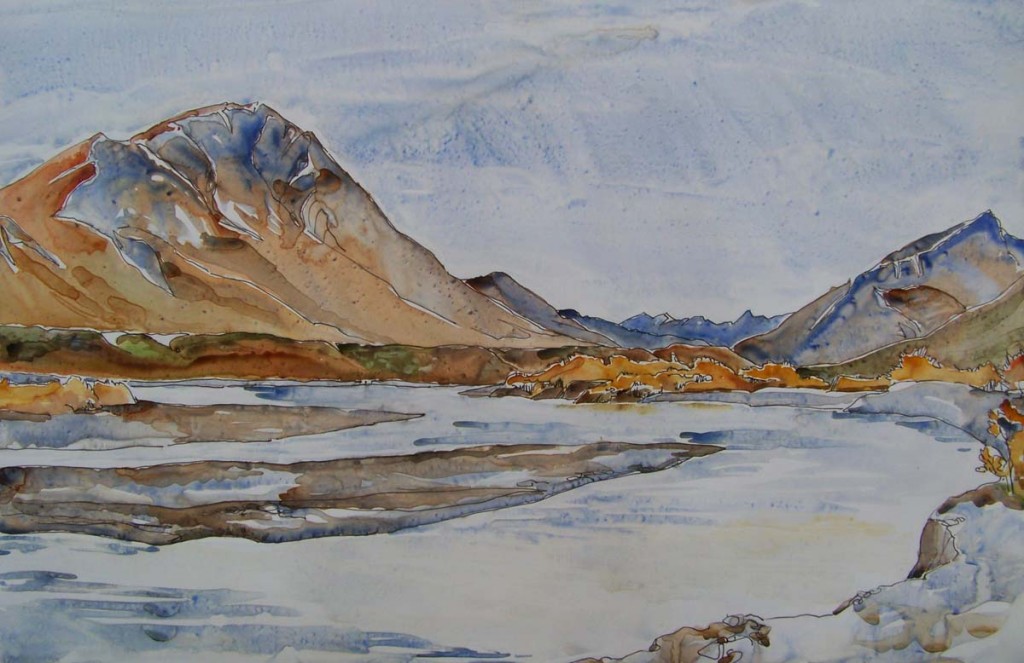 ABOVE: Gravel Bars on the Noatak
—–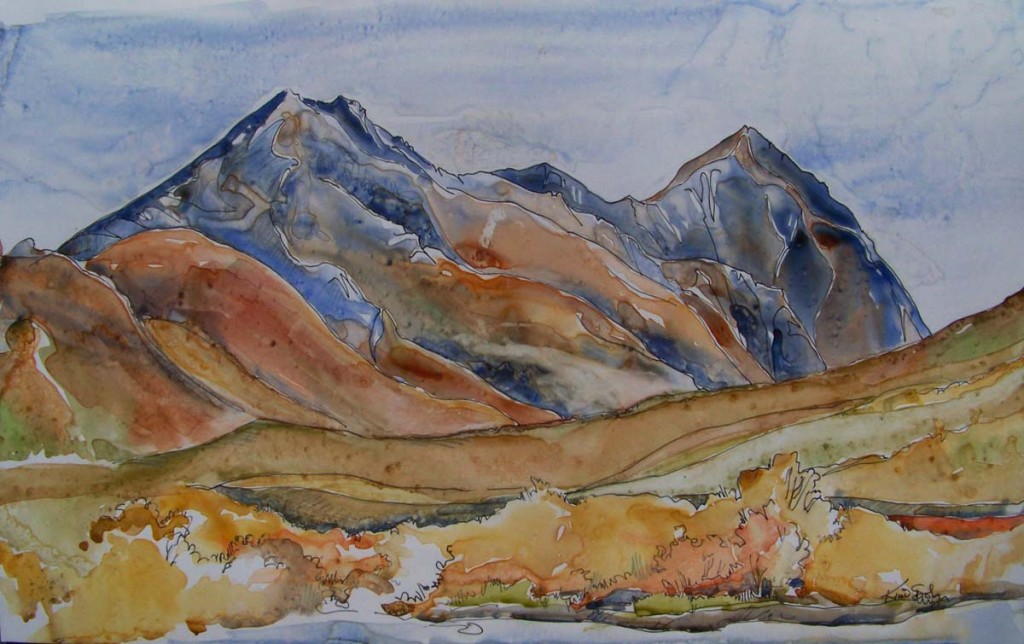 ABOVE: Igning Valley Willows by the Noatak
—–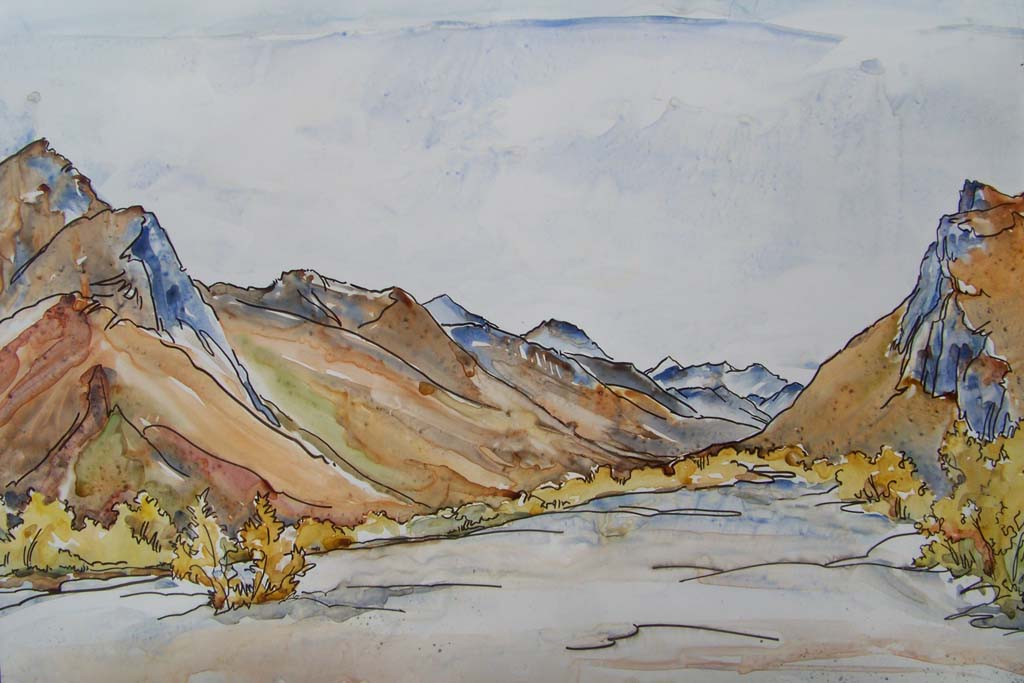 ABOVE:  Arrigetch Peaks from the Noatak
——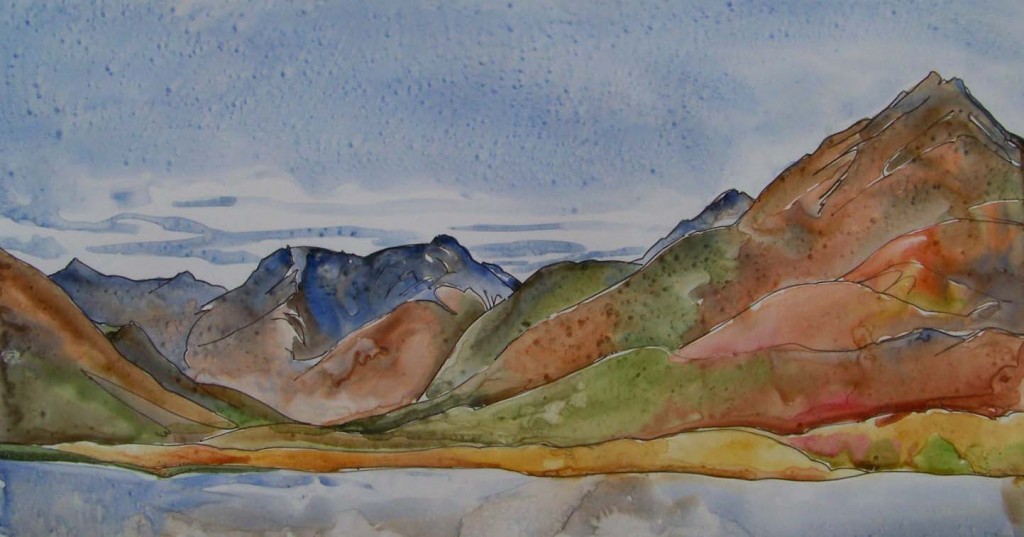 ABOVE: Noatak Panorama (this painting 20″ wide by 10″ tall)
—–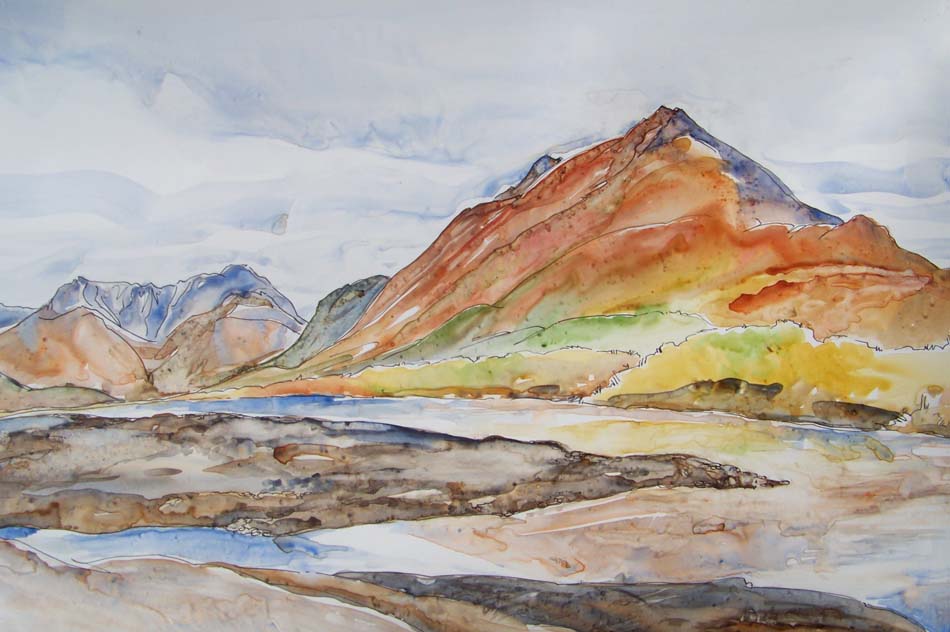 ABOVE: Noatak River Reflection
—–