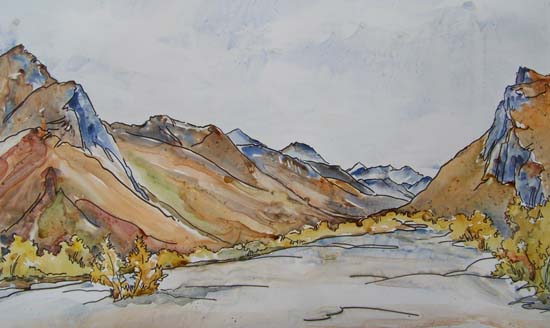 Looking south down the Igning Creek drainage from the Noatak River in Alaska's Brooks Range, a wide expanse of gravel and sand is crossed with grizzly and caribou tracks.  Shulakpachak Peak glitters with glacial snowfields in the far distance.
Plein air watercolor by Kim Solga.
20 inches by 13 inches on Yupo paper.

Original painting for sale: $350.
Please contact me for information on shipping costs (I recommend UPS insured delivery).  If you wish to have me mat and frame the painting so it is ready to hang in your home or office, or to send as a gift, I am pleased to discuss the additional cost of framing, mat and frame options.
View the Brooks Range gallery, photos and stories of the Alaska expeditions.