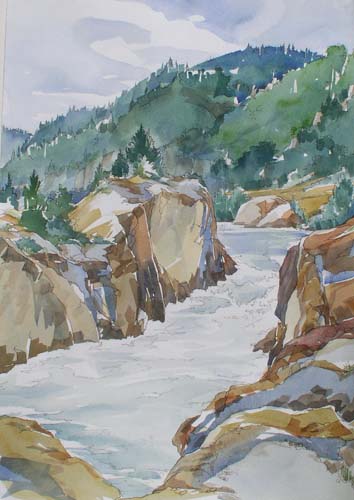 Spring meltoff brings big water to northern California rivers, as seen here in Bloomer's Falls on the Cal Salmon River at flood stage. I painted this scene on a warm spring day, perched on the cliff at river left, looking upstream towards Bloomer's.
Plein air watercolor by Kim Solga.
14 inches by 20 inches on Arches 140lb cotton CP paper.
Original painting for sale: $350.
Please contact me for information on shipping, and on the additional and optional cost of framing, mat options and frame colors, if you would prefer to receive this painting ready to hang in your home or office, or to send it as a gift.