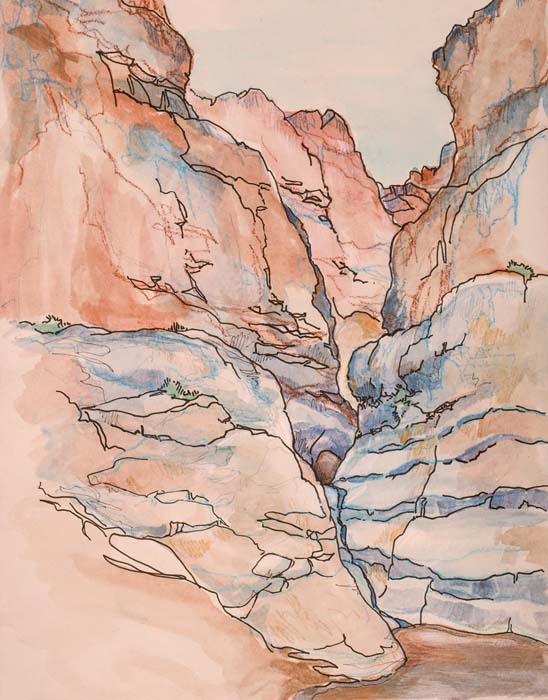 Click to view a larger image.
One way into Silver Grotto on the Grand Canyon is to climb the rock at the entrance, Shinumo Wash. The banded rock has been sculpted and smoothed by thousands of years of water. Getting up is no small task, as you can see in the photo below. A rope helps if one climber in your party can scramble up to set an anchor.
The third photo shows me at the location, finishing the painting.  Watercolor by Kim Solga, 11 inches by 14.5 inches on Arches 140lb cotton CP paper.
The original painting is in private collection.
Two high quality giclee prints of the painting are available at my Etsy shop:
Please email me if you have any questions about this painting. If you would like to receive the painting ready to hang in your home or office, or to send it as a gift, I am happy to make this happen and discuss the additional cost for framing, mat options and frame colors.
Return to the Grand Canyon gallery.