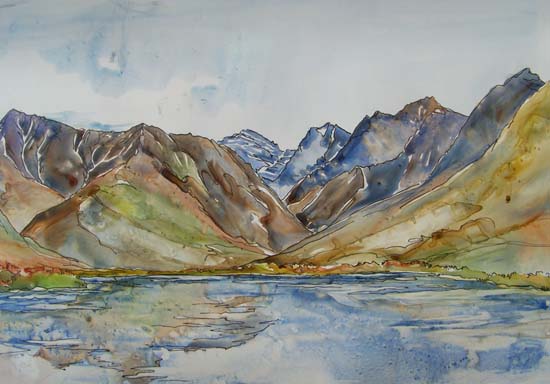 We flew from Bettles into the Brooks Range and landed on Nelson Walker Lake. The month was August, season was late fall, and the landscape was incredibly beautiful.
Plein air watercolor by Kim Solga.
12 inches by 20 inches on YUPO synthetic paper.
Original painting in private collection in Alaska.