Havasu Creek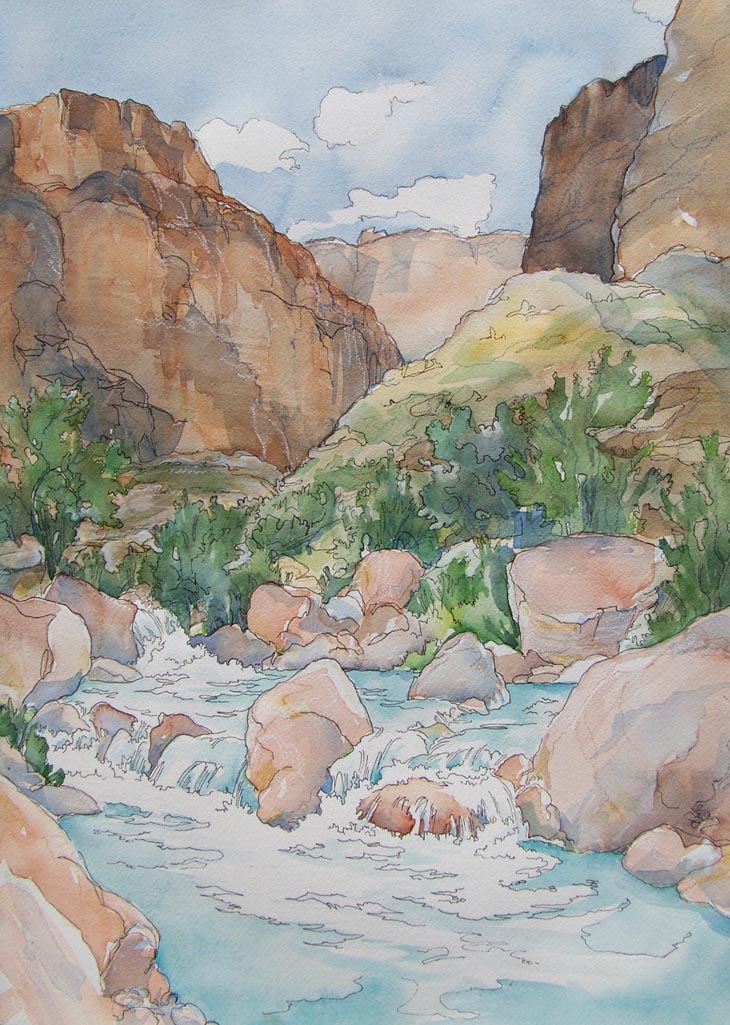 River rafters on the Grand Canyon reach Havasu Creek after 2 weeks on the river. The incredible turquoise color of the water is caused by carbonate minerals, which also create beige and pink travertine formations.
I painted this view of Havasu Creek in September 2011, hiking up Havasu from its confluence with the Colorado and painting in shade of a tree on a boulder overlooking this splashy pool. It was a hot autumn day, and I took breaks from my work to swim in the creek.
Watercolor by Kim Solga.  Click the image to view a larger version of the painting.
14 inches by 20 inches on Arches 140lb cotton CP paper.
Original painting for sale: $450.
A full sized, limited edition print of the painting is available at my Etsy shop.
Please contact me for information on shipping, and on the additional and optional cost of framing, mat options and frame colors, if you would prefer to receive this painting ready to hang in your home or office, or to send it as a gift.
Return to the Grand Canyon gallery.
The photo below shows me packing up after a morning of painting on Havasu Creek, ready to hike back out to the River and the rafts.