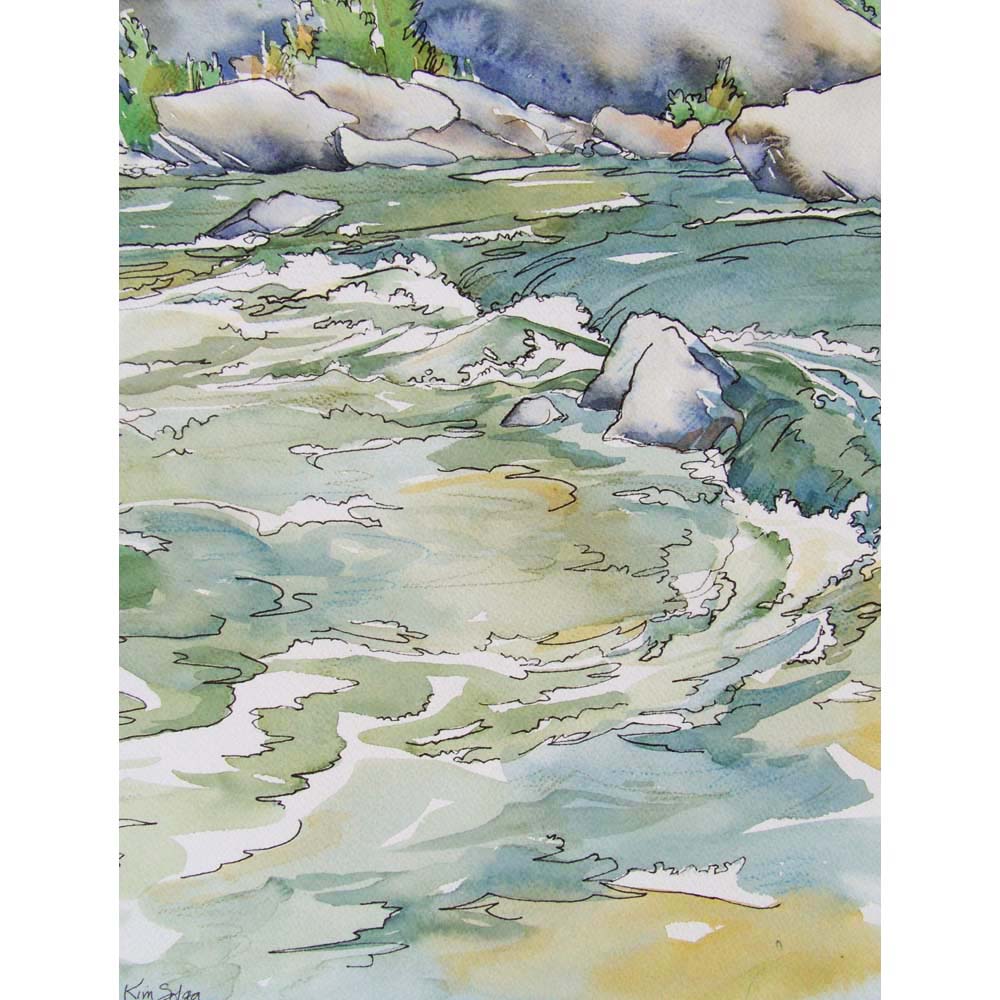 "You got the cool water, when the fever runs high." – Paul Simon
A lazy afternoon down by the riverside, sitting in the shade. The water swirls and ripples softly around the rocks, singing it's slow and laughing song. Relax. Life is grand!
This painting is from the Rogue River wilderness section in souther Oregon.
Plein air watercolor by Kim Solga.
12 inches by 16 inches on Arches 140lb paper.

Original painting for sale: $350.
Full sized limited edition print on watercolor paper: $110.
Small giclee print 7″ x 10.5″: $25
Please contact me for information on shipping costs (I recommend UPS insured delivery). If you wish to have me mat and frame the painting so it is ready to hang in your home or office, or to send as a gift, I am pleased to discuss the additional cost of framing, mat and frame options.