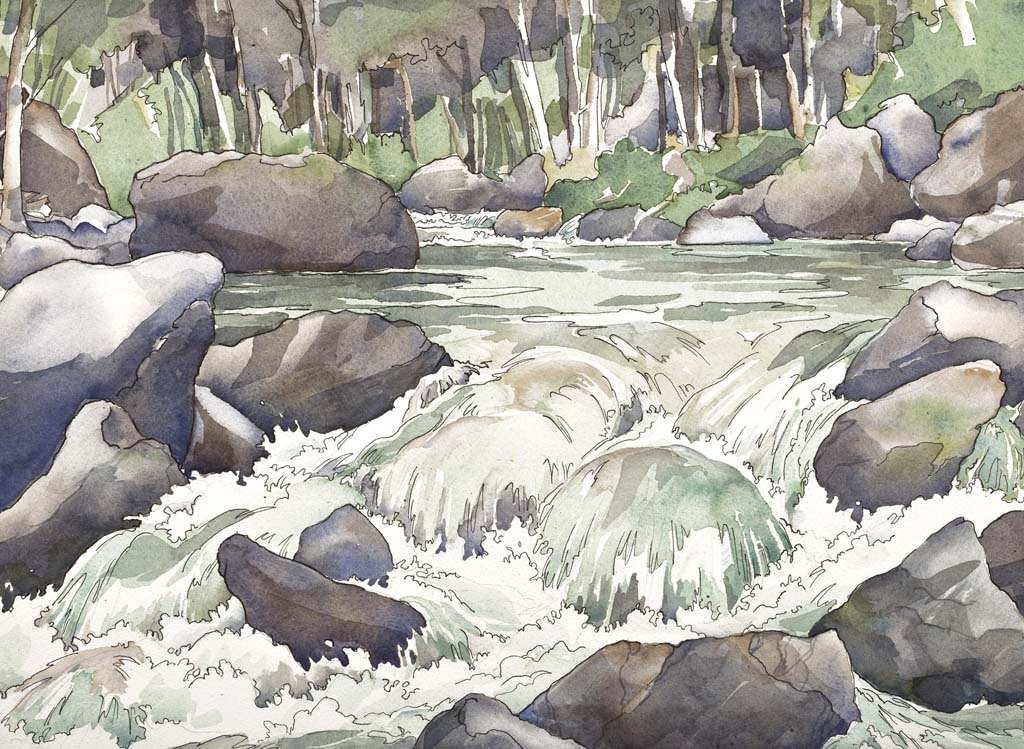 A tumbling mountain stream cascades down polished boulders, with a joyful roar of splashing water. I painted this watercolor on location, sitting on the gravel bar beside the mouth of the creek, working through the summer morning with the music of the water in my ears.
The additional images show details of the painting, with vibrant watercolor pigments and overlying chalk, water soluble crayon, pen and ink.
The original painting was created on location at Rock Creek in the Klamath wilderness of far northern California.
Plein air watercolor by Kim Solga.
12 inches by 16 inches on Arches 140lb paper.

Original painting for sale: $350.
Full sized limited edition print on watercolor paper for sale: $110.
Small print 7″ by 9.75″ for sale: $18.
Please contact me for information on shipping costs (I recommend UPS insured delivery). If you wish to have me mat and frame the painting so it is ready to hang in your home or office, or to send as a gift, I am pleased to discuss the additional cost of framing, mat and frame options.