Before Midnight Phaelenopsis Orchid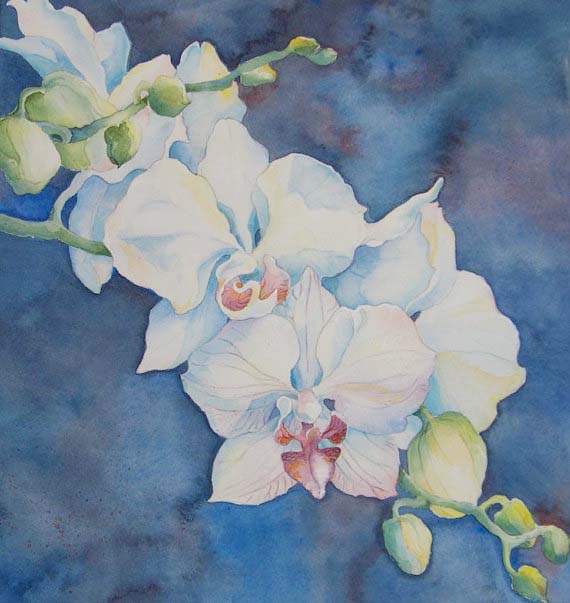 Orchids! Phaelenopsis, this one. Lovely white blossoms open like midnight moth wings (Linnaeus named the genus after this flight of fantasy).
The white flowers, with hints of ivory, pink, rust and violet, glow against a dramatic watercolor background.
Part of the Nero Wolfe Orchid collection. Named to honor Before Midnight, the Nero Wolfe murder mystery published in 1955, in which Phaelenopsis plays a minor, but ever so lovely role.
See also The Final Deduction orchid, a partner to this painting.
Original watercolor by Kim Solga.
13 inches by 13 inches on Arches 140lb watercolor paper.

Original painting for sale: $325.
Please contact me for information on shipping costs (I recommend UPS insured delivery). If you wish to have me mat and frame the painting so it is ready to hang in your home or office, or to send as a gift, I am pleased to discuss the additional cost of framing, mat and frame options.