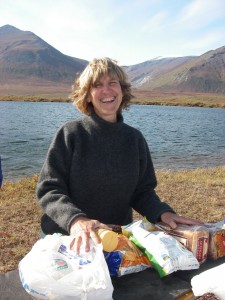 I moved to Mt. Shasta in 1972. The town in far northern California takes its name from the peak, Mount Shasta. At 14,162 feet, it is the second highest volcano in the US.
Forests, open range land and rivers surround the mountain, with environments from damp green fern and oak valleys… to high desert sage lands of the Great Basin… to pines along the Upper Sacramento and McCloud Rivers to the south.
The people who live in Mt. Shasta have their favorite outdoor sports. Hiking. Mountaineering. Kayak or rafts. Skis or snowboard. The Interstate freeway runs through our valley. We can get away easily for distant adventures. We always love coming home. It's a very good place to live.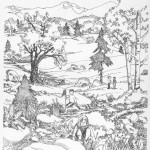 I work with websites, watercolors, children's art education, printmaking, and stained glass. I have a great new shop called Blue Otter Art at etsy.com.